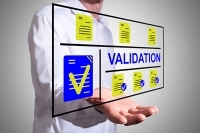 Objectives and description of the course:
Quality standards increasingly require centers to implement a system internally aimed at the validation and validation of processes and equipment. However, the legislation is not always clear and it is not always possible to understand which processes must be validated, how to perform the risk analysis and how to correlate the processes to be validated and the risks to be monitored.
For this reason, a methodology called RIVER (Risk Validation EnviRonment) has been developed whose objective is to systematize the development of the risk analysis and the identification of the activities to validate.
During the meeting, participants will be provided with the operational tools to be applied within their own centers.
Participation in the course allows you to meet the continuous training requirements (10 hours per year) for all those who work within the Institutes of Tissues, Transplant Programs and Transfusion Services and to maintain the title of Quality Manager - HQM Research Center ltd. course is ECM accredited.
The course is ECM accredited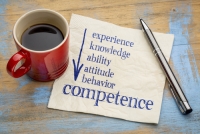 Implement a staff evaluation and performance management system for staff working within a Transplant Center and a Tissue Institute. During the meeting, operational tools will be provided to be implemented in order to implement a system of qualification and measurement of skills.